Intergenerational Trauma (Rerun)
trauma from yo' mama
3 months ago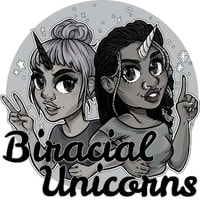 In this episode we explore the topic of intergenerational trauma with a specific look at racial trauma.
Trauma is real and it's in your DNA?! Yes. This week we define and break down this theory of intergenerational trauma that has been gaining exposure. We focus on specific racial intergenerational trauma as we explain what it is, how is manifests, and the lasting affects it has not only on POC but white people as well. We also break into the genetic impact that trauma has on our DNA...prepare to be shook.
Our focus for this week's show was not only about highlighting and informing people about this type of trauma but to share resources and tools to aid in the HEALING of intergenerational trauma. So, how to heal? Get some books!! There are some great reading materials that could help in a powerful way to find a starting place. Our resources (mentioned below) discuss the importance of harmony within your own family. This might involve family therapy, addressing past grievances, and forgiveness. We also share our desire--as POC--for our communities to unify. But what does that look like for mixed-race people?
Since we're taking a break from Getting Mad at The Internet, we roll right into our Happy Place!! This week we enjoy basic delights!! Hint it's all about the bergamot and loyalty?
Our book references for our show:
You Can Go Home Again: Reconnecting with Your Family, by Monica McGoldrick
Post Traumatic Slave Syndrome: America's Legacy of Enduring Injury and Healing, by Joy DeGruy, Ph.D.
Healing Racial Trauma: The Road to Resilience, By Sheila Wise Rowe Christian base book
The PBS special Dameca refers to during the show: https://www.pbs.org/video/race-trauma-and-healing-1807-04pzdg/
Thanks to Josef Scott of Citizens of Tape City for our theme music and Dollipop Art for our podcast artwork - you can find her on instagram @dollipop.art.
We want to hear from you! If you have a question you'd like us to answer or a topic you'd like us to cover on the show, drop us a line at [email protected] or leave us a voicemail at (505) 585-1808.
Like us on facebook or follow us on instagram to join in on the discussion - we're @biracialunicorns. We're now on twitter as @biracialmagic so catch us there too.
If you'd like to support the show with some cash money visit us at https://www.buymeacoffee.com/biracialunicorn
Please review us wherever you get your podcasts or even better tell your friends to listen. :D
Find out more at https://biracialunicorns.pinecast.co
This podcast is powered by Pinecast.