Climate Change
It's Getting Hot In Here: A Discussion On Climate Change and Climate Anxiety
2 months ago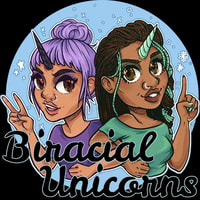 In this episode we discuss our dread and concern about climate change while grappling with the concept of climate anxiety.
Today on the show we finally express our uneasiness about the environmental state of our world right now. That's right, we are discussing climate change and putting a name to that feeling of doom that comes with worrying for the environment. For our Unicorns out there who are feeling overwhelmed and anxious about our ever warming atmosphere, you are not alone. We encourage those of you listening to THIS episode to also check out an early episode we did where we approach a similar topic, it's linked down below along with an article mentioned in today's episode. In this episode you'll hear:
Our thoughts on the Carbon Footprint- Where did this concept come from? Why was it created? And who does it impact?
Why it seems white people dominate the environmental field. 
How concern BIPOC are about the environment.
What does race even have to do with climate change?
Climate Anxiety -What is it? What do we do with it? 
Does climate anxiety impact white people more? 
How addressing white supremacy can ultimately free up an invaluable resource to fight climate change- the resource being POC's. 
Who's responsible is it to ultimate deal with climate change?
How do we address the staggering issue of climate change in our daily lives?
As we end the show we "cool-off" in our Happy Placehint - it's cozy, it's comforting, it's quintessential Dani and Dameca. 
https://biracialunicorns.pinecast.co/episode/472d5a16c38e4df3/environmentalism
https://www.washingtonpost.com/outlook/2020/06/03/im-black-climate-scientist-racism-derails-our-efforts-save-planet/
Thanks to Josef Scott of Citizens of Tape City for our theme music and Dollipop Art for our podcast artwork - you can find her on instagram @dollipop.art.
We want to hear from you! If you have a question you'd like us to answer or a topic you'd like us to cover on the show, drop us a line at [email protected] or leave us a voicemail at (505) 585-1808.
Like us on facebook or follow us on instagram to join in on the discussion - we're @biracialunicorns. We're now on twitter as @biracialmagic so catch us there too.
If you'd like to support the show with some cash money visit us at https://www.buymeacoffee.com/biracialunicorn
Please review us wherever you get your podcasts or even better tell your friends to listen. :D
Find out more at https://biracialunicorns.pinecast.co
This podcast is powered by Pinecast.