bell hooks supersode
Bell Hooks Day 2020 & 2021
1 year ago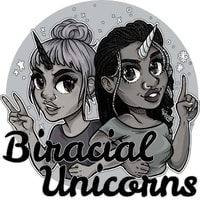 This week we close out May and welcome the summer with a re-airing of our two bell hooks specials from bell hooks Day 2020 & 2021.
This summer we will be taking a bit of a break and opening up the Unicorn vault for some reruns to hold you over until we return with full episodes again in August. Never fear though, we will be airing new minisodes every two weeks all summer long.
Thanks to Josef Scott of Citizens of Tape City for our theme music and Dollipop Art for our podcast artwork - you can find her on instagram @dollipop.art.
We want to hear from you! If you have a question you'd like us to answer or a topic you'd like us to cover on the show, drop us a line at birac[email protected] or leave us a voicemail at (505) 585-1808.
Like us on facebook or follow us on instagram to join in on the discussion - we're @biracialunicorns. We're now on twitter as @biracialmagic so catch us there too.
If you'd like to support the show with some cash money visit us at https://www.buymeacoffee.com/biracialunicorn
Please review us wherever you get your podcasts or even better tell your friends to listen. :D
Find out more at https://biracialunicorns.pinecast.co
This podcast is powered by Pinecast.