All About Grief
Grief ,Disenfranchised Grief, Public, and Private Mourning
3 months ago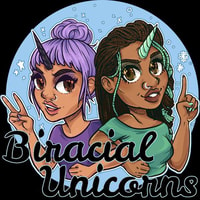 In this episode we have an honest dialogue about grief and the collective grief we all are experiencing. 
We open up this week as we discuss the issue of grief and the challenges that come from trying to process "the natural reaction to loss".We ask the questions like why do Americans struggle with identifying, expressing, and processing grief? How do we cope with grief that isn't death related? And are there different types of grief? In this episode you'll hear:
About different types of grief 
Private (Personal) vs Public (Collective) Grief
During this time of Covid-19 many are experiencing many forms and levels of grief 
Disenfranchised grief 
Different things we can/are grieving about
The decolonization of mental health and mindsets
Who gets to grief?
Why we should grieve with one another 
In this episode we mention our past episode where we mention similar topics that might be helpful we have them listed below. We have also linked the NPR episode about grief and the website with other types of griefs as well. We hope this will be helpful to you. 
Episode 43: Social Media Etiquette. Episode 45: Mental Health and Self Care Episode 38: Intergenerational Trauma 
https://www.npr.org/2021/06/02/1002446604/the-importance-of-mourning-losses-even-when-they-seem-small 
https://whatsyourgrief.com/types-of-grief/
We truly needed to end the show with a Happy Place after this topic: *hint - beautiful walks and  small glimpses of hope give us all the feels. 
Thanks to Josef Scott of Citizens of Tape City for our theme music and Dollipop Art for our podcast artwork - you can find her on instagram @dollipop.art.
We want to hear from you! If you have a question you'd like us to answer or a topic you'd like us to cover on the show, drop us a line at [email protected] or leave us a voicemail at (505) 585-1808.
Like us on facebook or follow us on instagram to join in on the discussion - we're @biracialunicorns. We're now on twitter as @biracialmagic so catch us there too.
If you'd like to support the show with some cash money visit us at https://www.buymeacoffee.com/biracialunicorn
Please review us wherever you get your podcasts or even better tell your friends to listen. :D
Find out more at https://biracialunicorns.pinecast.co
This podcast is powered by Pinecast.